Another quick photo post, then bed. Miss you guys, but we;re having a GREAT time!
Entrance to the Aerosmith ride at Hollywood Studios Disney. This giant guitar is just too cool.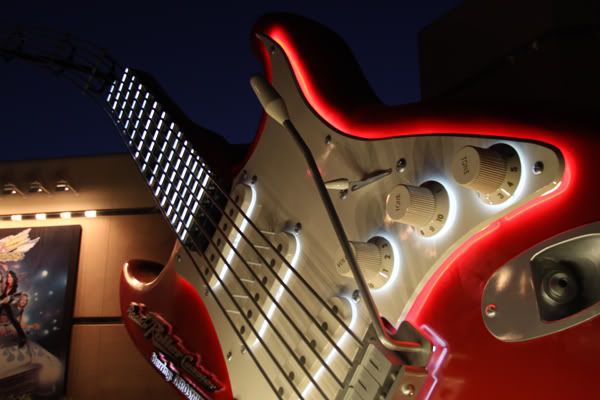 Me, Amy, and a washed out Tristan on the Aerosmith ride. Notice the total Rock-out pose. This is a camphone photo of a tv screen. We ended up buying the photo anyways.
What a great ride.
Tristan feeding the Tyrannosaurus Rex at Universal Studios. He loves animals.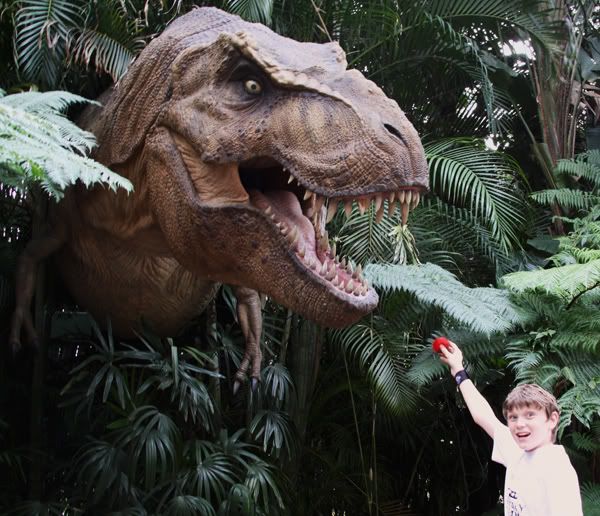 A scene was being filmed for the soap opera "Guiding Light". I got shots of some of the actors.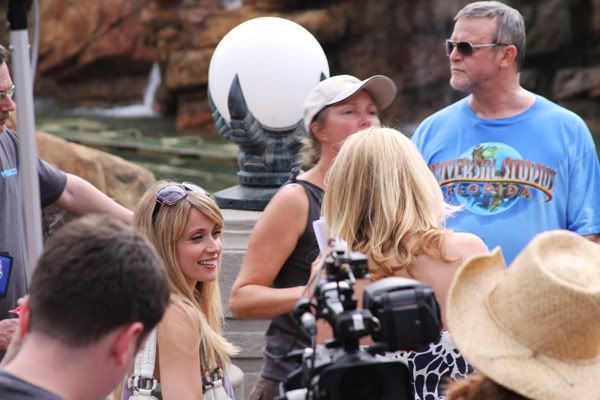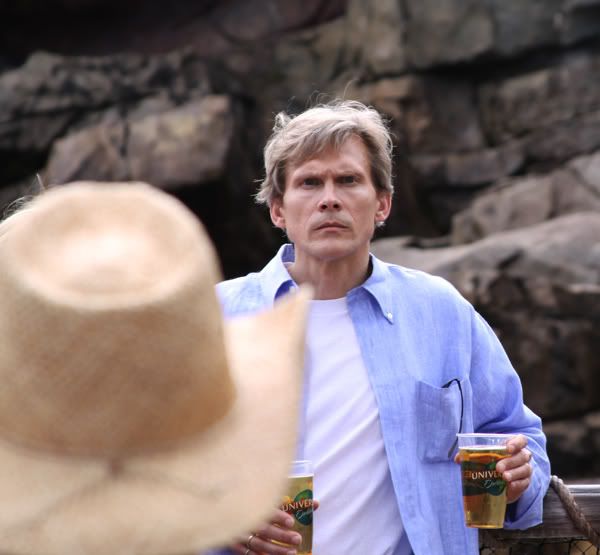 Mom loving on the boy.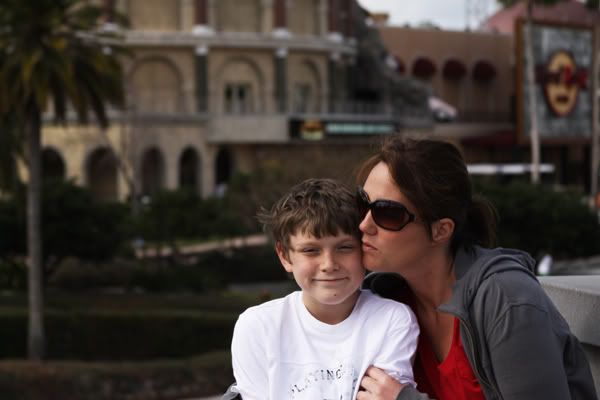 KoP