Yesterday was one of those unique days where I find my job to be not as boring as usual. (I bet Maurita will be able to appreciate this.)
My first DSL ticket was at Bush Intercontinental Airport here in Houston. I've worked there many times and it's not a big deal, but this time I was working for a small transportation company who's business it is to ferry executives around the world on private jets.
When I walked into the hangar, the first thing I noticed was the jet sitting there all spotless and quiet, waiting for a mission. The customer met me on the deck and told me his name, Tom Rum.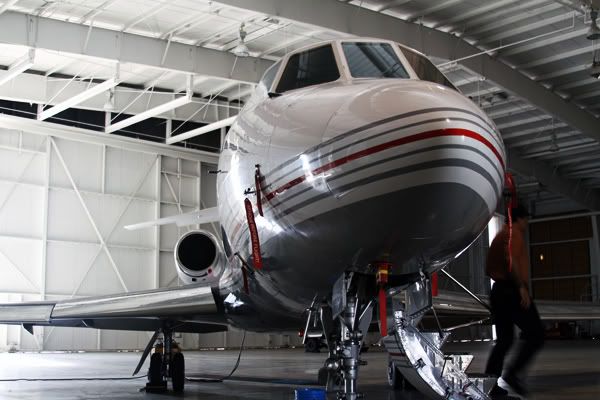 He went over the details of the problems they had been having with the DSL, and the whole thing got sorted out in the front of my mind while the idea of taking some photos of that sweet jet was banging around in the back of my mind.
I fixed their problem fairly quickly and asked if it would be ok for me to take some photos of the jet. He said sure, as long as I didn't take a picture of the tail number. It was against some sort of regulation so I had to be very careful of the angles I got. Because the front end of the jet was so close to the wall of the hangar, I couldn't get a decent shot, but here are a couple of shots from the rear.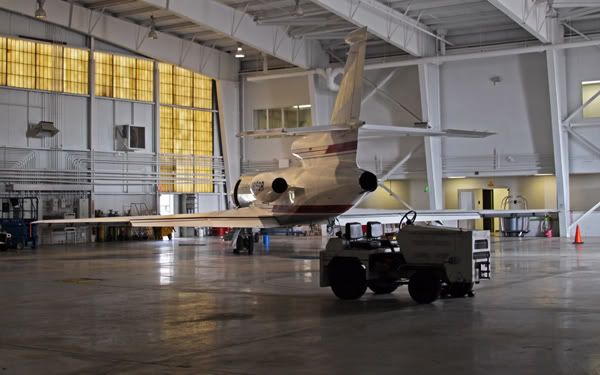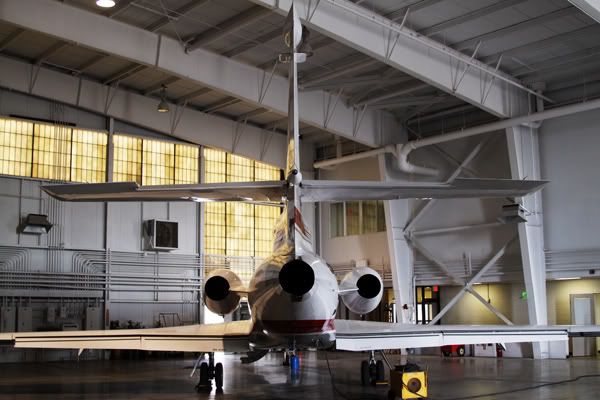 The cool thing of all was that before I started taking photos, Tom, who has been a pilot for 30 years, said he would give me the "ten minute tour" of the inside of the jet. I sat in the cockpit where he basically showed me how to fly the thing. I kid you not, he was never short on words, that guy. haha
Anyway, it was a cool experience on what would have been an otherwise hum-drum day.
Do you guys ever get to have those kinds of days at work?
Here's to many more of them.
KoP